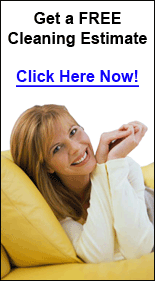 You can get all these cleaning services:
If you have stubborn odors, our profesional Odor Control processes can help. If your home or office has been affected by water, damage can be minimized with Water Damage Restoration services.
If your carpet needs Carpet Repair, we do that too. And if you're health conscious about the way your home is cleaned (we are too), we have a program specifically for cleaning for Healthier Living.